Probíhá vyhledávání ...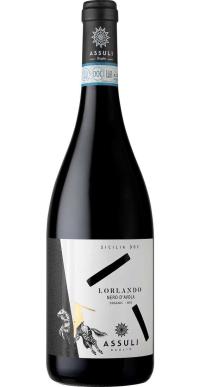 Winery Assuli
Denomination Nero d'Avola Doc
Vintage 2019
Grapes 100% Nero d'Avola
Alcohol content 13,50%
Cl 75cl
Nero d'Avola "LORLANDO" DOC Assuli

Sulfites Contains sulphites
Code ICQRF TP 7425
Winery headquarter Assuli - Mazara Del Vallo (TP) - Contrada Carcitella
Bottle size Standard bottle
Combination Meat stewed, Hard cheese, Lamb, Caponata, Grilled meat, Tagliatelle with mushrooms, Medium-aged cheeses, Cannelloni, Sliced beef
Region Sicily (Italy)
Style Medium-bodied and fragrant
Wine list Nero d'Avola

Wine description
The Nero d'Avola Terre Siciliane is a red Sicilian wine, produced by the Assuli company located in the Trapani countryside in Mazzara del Vallo. This grapes are 100% Nero d'Avola picked at the end of September. The maturation of the peel takes 8-10 days, follows 3-4 months of refinement in steel and, at least, 3 months in bottle.



Characteristics of the Nero d'Avola Terre Siciliane wine
Aesthetically it has a deep ruby red colour with purple reflections. The scent is intense with some red ripe fruit flavours. The taste is equilibrated with a tannin touch.



Suggestions for the Nero d'Avola Terre Siciliane wine
It has to be served in large wine glasses at 17-18°C It is perfect to be drunk with meat and aged cheeses.
| | |
| --- | --- |
| Cena bez DPH: | 252,07 Kč |
| Cena včetně DPH: | 305,00 Kč |